Heartland Heritage by Inspiring Stitches Block of the Month!
Six Month Program.
Top Finishes at 68" X 74".
Limited spots available.
Start date TBD
Registration Fee $35.00
***********
Pieced Together Quilts
11116 Gravelly Lake Drive SW
Lakewood, WA 98499
253-625-7293
Hours:
Wednesday
10:00 AM - 6:00 PM
Thursday - Saturday
10:00 AM - 5:00 PM
Sunday, Monday, and Tuesday
CLOSED
***********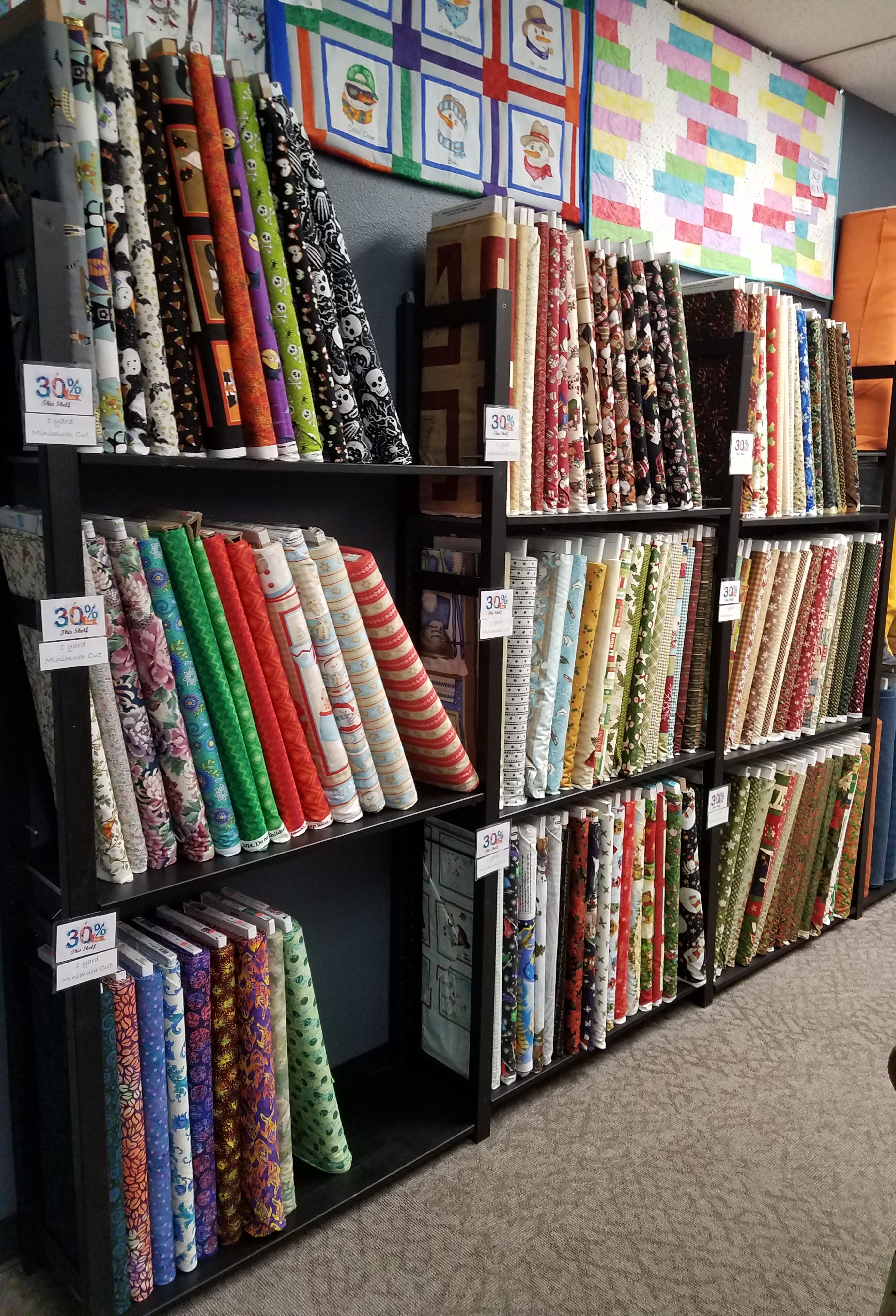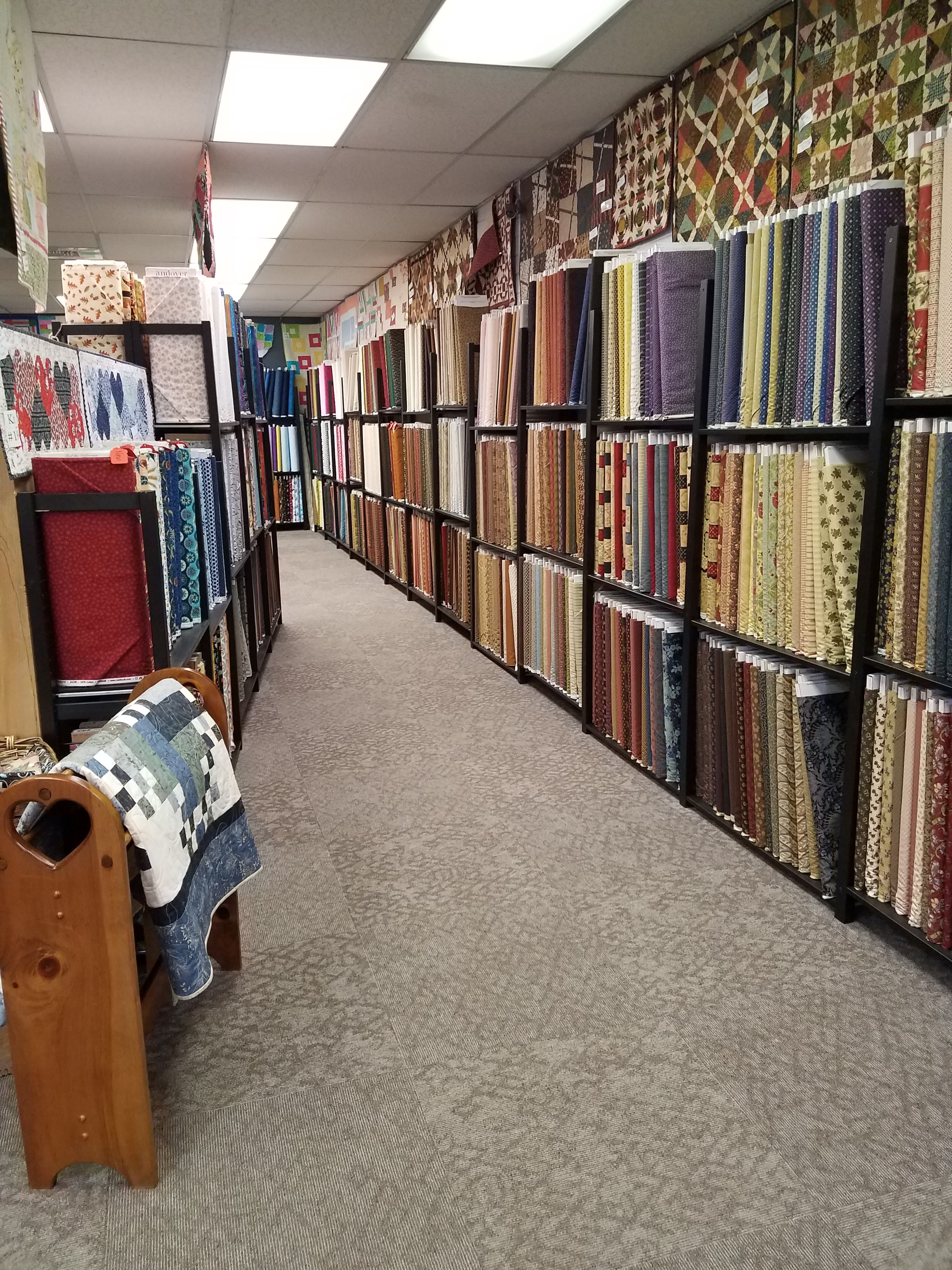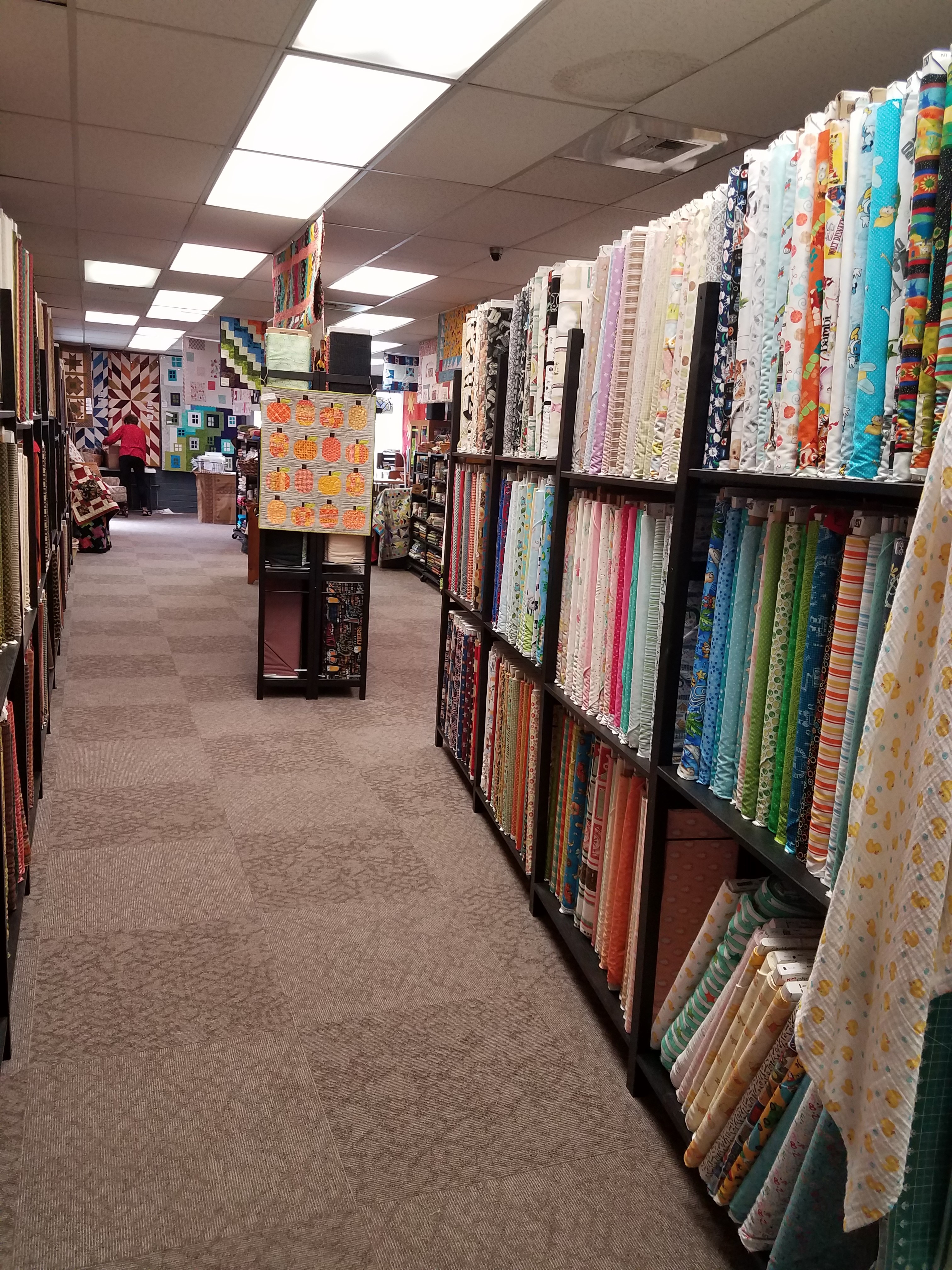 We have over 500 bolts of beautiful batiks to choose from. Our Halloween and Holiday are 40% off. Other various fabrics are 30% off. We have reproduction fabrics. We have kids fabrics.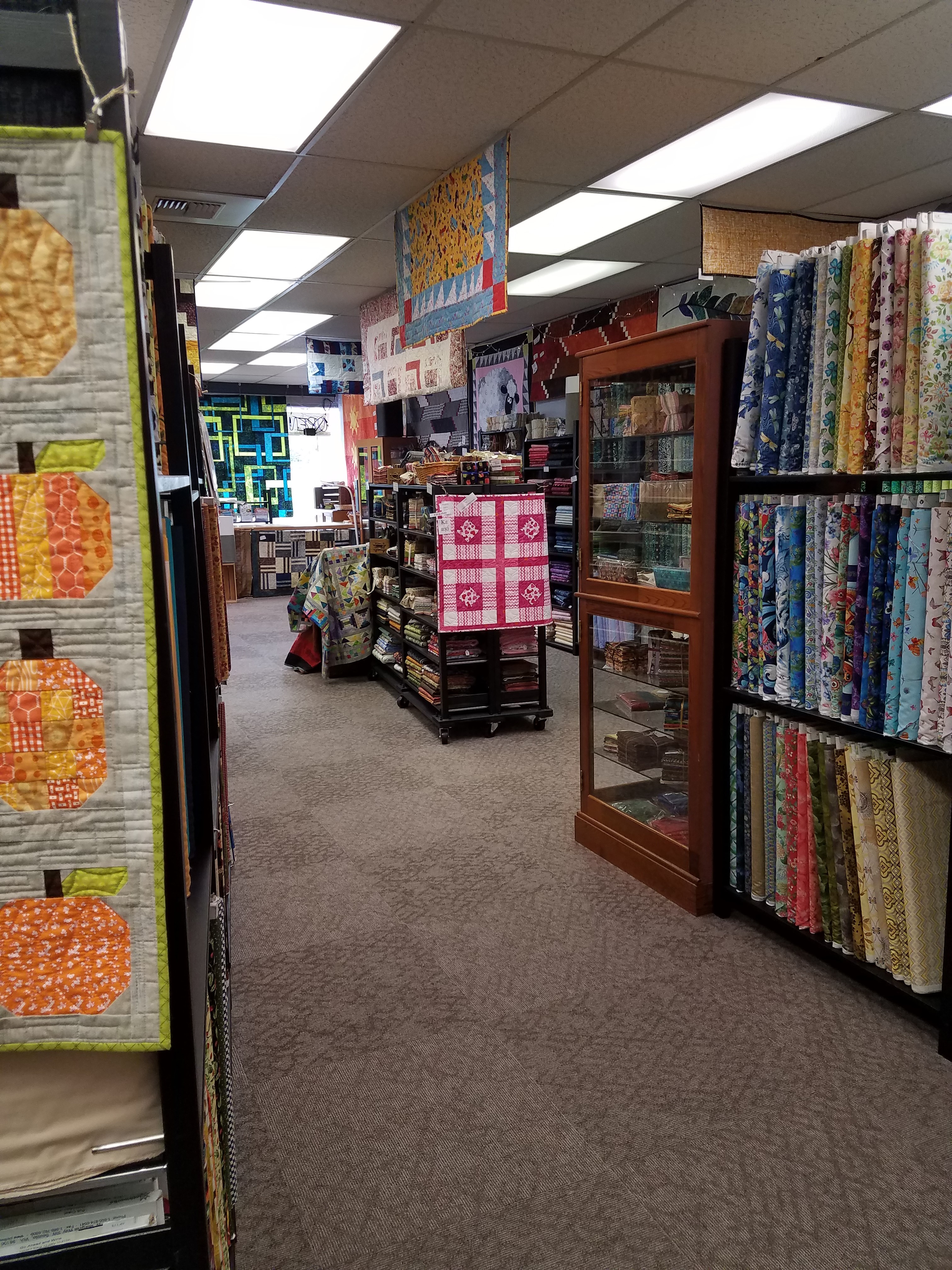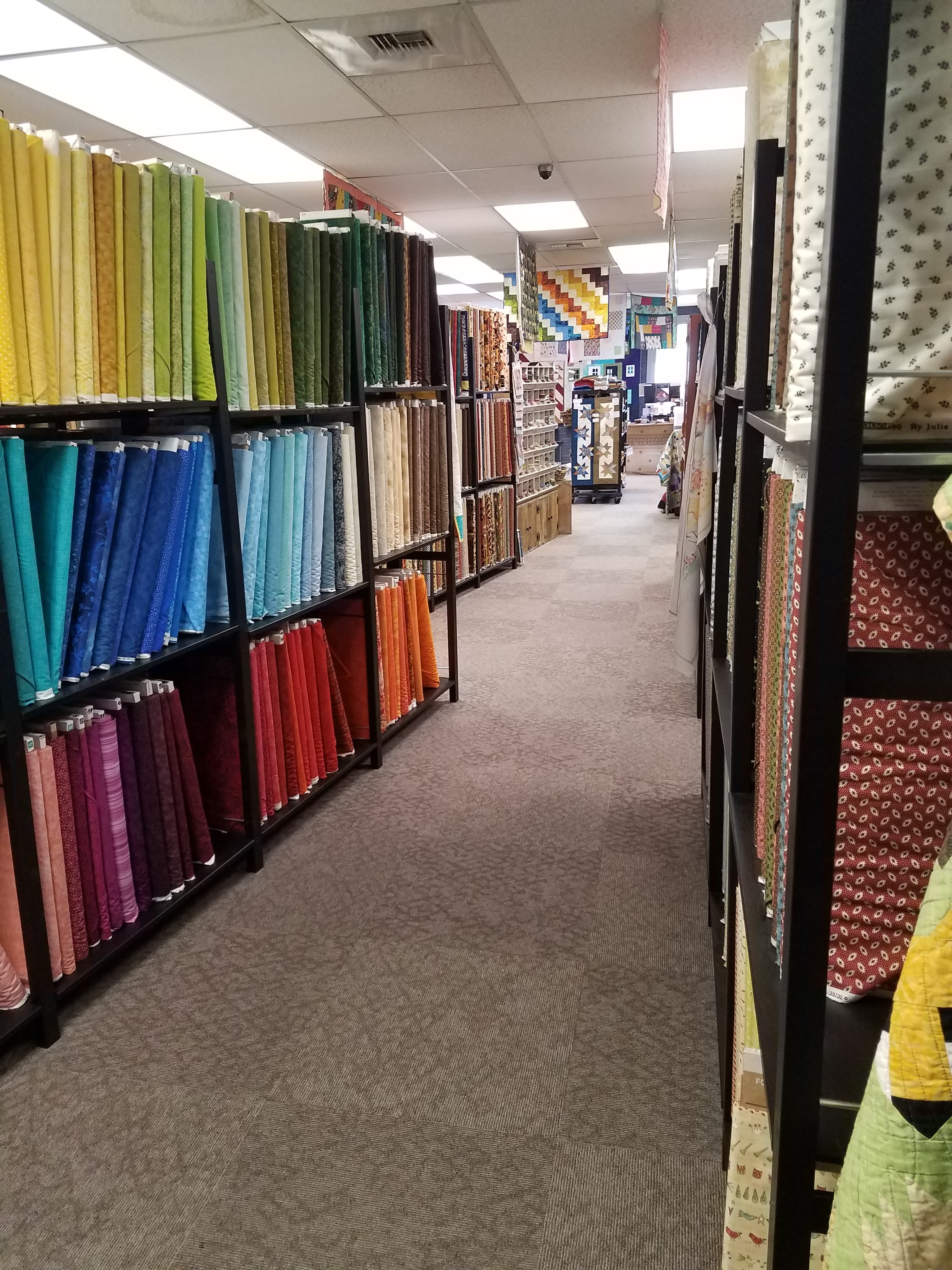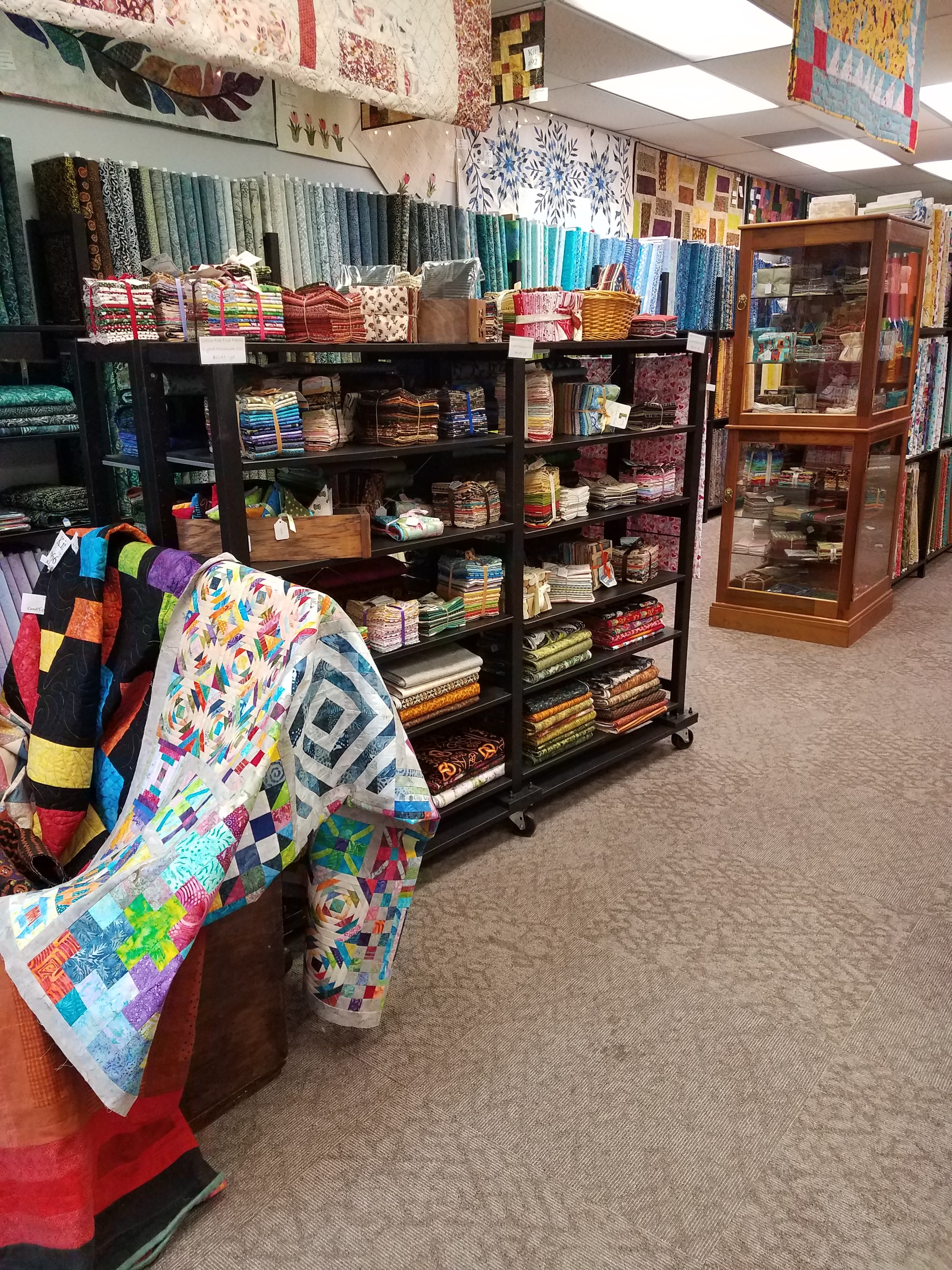 We have a great variety of Fat Quarter Bundles and Kits to choose from. Come check us out.


Want to sell your unneeded quilting fabric? We purchase Quilt Store inventories and select Manufacturer's products.
We appreciate all patterns, colors, and styles of quilting fabric.
2 Old Sew 'N Sews, 3 Dudes Quilting, 4imprint.com, A Game Products, Ackfeld Manufacturing, Alexander Henry Fabrics, Inc, All Through the Night, Allary Corporation, Alpine Fabrics, Amazon, American Patchwork and Quilting, Amy Bradley Designs, Andover Fabrics, Anna Griffin, Anthology Fabrics, Artsi2, Aunties Two, Aurifil USA, Inc., Babb Enterprises, Bareroots, Baum Textile Mills, Beaucraft Manufacturing Company, Bella Nonna Design Studio, Benartex LLC, Beverly Hills Teddy Bear Company, Bits & Pieces by Joan, Bits n' Pieces, Blank Quilting Corporation, Bling My Needles, Bloc Loc, Bloom Creek, Bo-Nash (North America) Inc., Bosal Foam & Fiber, Brandy's, Brewer, Burrows, Buttermilk Basin Design Studio, ByAnnie.com LLC, C&T Publishing, Cactus Queen Quilt Co., Cadmus Communications, Calico Carriage Quilt Designs, Camelot Fabrics, captainnotepad.com, Carol Cruise & Company, Ceil Humphreys, Checker Distributors, Chicago University Press, Classic Metal Co., Clayman Promotional Group, Clearsnap Holding, Clothworks, Clover Needlecraft, Inc., Coach House Designs, Colonial Needle, Colourwerx, Company Box, Cotton+Steel, Cozy Quilt Designs, Creative Abundance, CSS Industries, CustomInk.com, CustomLanyard.Net, Darice Inc., Dear Stella, Debra Gabel T/A Zebra Patterns, Designing Happy, Designs by Sarah J, Doohikey Designs, Dream World Northwest, Dunroven House, Duracard, EE Schenck, Elizabeth's Studio, Ellison, Empty Bobbin Sewing Studio, Enesco, LLC, Excellent Pins & Badges Factory INC., F. A. Edmunds & Company, F&W Media, Fabrique Innovations, Fairfield Processing, Fabri-Quilt, Fabric Traditions, Farm House Collection, Fibrix LLC, Fiskars Brands, Inc., Flambeau, Fons & Porter, FreeSpirit, GloriousColor, Inc, Gold Crest, LLC, gotprint.net, Grab 'N Go Kits, Graphic Impressions, Grizzly Gulch Gallery, Gypsy Dreamer Quilts, Hamil Group, Hancy Creations, Inc., Happy Hollow Designs, Harper Collins Publishers, Harvest Graphics, Heartspun Quilts, Heather Spence Designs, Henry Glass & CO Inc, Hobb's, Holly Hill Quilt Designs, House of Imprints, Howe Sew, I sew For Fun, In Stitches, In the Beginning Fabrics, In the Patch Designs, IN WATCH US INC, Indo USA, Indygo Junction, Inc., Irish Chain, Island Batik, James Thompson & Co. Inc, Jan Douglas Designs, Jan Patek Quilts, JCG Associates, Jinny Beyer Studio, JoAnn Hoffman, Joy Studios, June Tailor Company, Just Jennifer, K & R Creative, K1C2 LLC, Kansas Troubles Quilters, Karen Kay Buckley, Karlee Porter, Kelly Sheets, Kimberbell Designs, Lakeview Primitives, Lapel, Laser Cut Quilts, LLC, Laundry Basket Quilts, Laurastar US, Legacy Patterns, Lella Boutique, Lion Brand Yarn Company, Lizzie B Cre8ive, Logofactor, Loralie Designs Wholesale, Lumenaris, Lumi, Lunch Box Quilts, Lyle Enterprises, MainLine, Mainline Printing, Marcus Fabrics, Marley Lilly, Martelli Enterprises, Martin Tree Farms, Martingale and Co, Master Brands, Maywood Studio, McKenna Ryan Designs, Me and My Sister Designs, Meredith Corporation, Michael Miller Fabrics, Michell Marketing, Inc., Midwest Textiles & Supplies, MMfab - Wilmington Division, Moda Notions, Moda Precuts, Moda Yardage, Monumental Shift Inc., Need'L Love, Nellie's Needle Quilt Patterns, New Leaf Stitches, Noble Notions, Northcott Silk Inc., Old Made Quilts, Oliso Inc, Olixo, Our First Quilt, LLC, Overnight Prints, Ozark Delights, P & B Textiles, Pacific Rim Quilt Co., Paper Pieces, Patsy Thompson Designs, Patterns By Elizabeth Hartman, Penny Rose Designs, Performance Brands, Pieceful Designs, Pin Peddlers, Pink Sand Beach Designs, Plymouth Yarn, Poorhouse Quilt Designs, Prairie Grove Peddler, Pre Cut Central, Inc., Print Concepts, ProForma, Prym Consumer USA, Inc., Puffin & Company, Purl & Loop, Quilt In A Day, Quilter's Dream Batting, Quilter's Paradise, Quilting Made Easy, Inc., Quilting Treasures, Quiltsmart, Quiltworx.com, Rachel's of Greenfield, Red Paper Plane, Red Rooster Fabrics, Reliable Corporation, Renaissance Ribbons, Riley Blake, RJR Fabrics, Robert Kaufman, Rowman & Littlefield Publishing Group, S.A. Richards, Inc., Saltbox Studio, Sassy Spurs, Sew Kind of Wonderful, Sew Many Creations, Sew Red Glasses, Sew Simple Quilt Shoppe, Sewforever Quilting, Shannon Fabrics, Inc, Simple Products Corp., Simple Simon and Company, Simplicity Creative Group, Skacel Collection, Inc, Slate, Slice of Pi Quilts, Soak, Spinning Star Design, Springs Creative Products Group LLC, SPX, Stampington & Company, Steady Betty Inc., Sticker Mule, Stitchin Post, Stocking Factory, Studio 180 Design, Studio E - A Division of Jaftex Corp, Sue Daley Designs, Sullivans USA, Inc., Superior Threads, Sutherland Printing, Sweet Season Quilts, Swirly Girls Design, Sykel Enterprises, Tacony, Taunton Press, Taylor Made Designs, Taylor Seville, Thangles, Thankfully Sew, The Daylight Company LLC, The Fat Quarter Gypsy, The Hang-Ups Company, The Meredith Collection, The Music In Me, The Posy Collection, The Quilt Spot, The Quilted Chef, The Warm Company, The Whole Country Caboodle, Therm O Web, Thor's Forge, Timeless Treasures of SOHO LLC, ToolTron Inc., TQM Products, Troy Corporation, TrueBite, Inc., TTrost Collection, Tula Pink LLC., Uline, Uprinting, Urban Elementz, Vanilla House Designs, Violet Craft Design Studio, Vulcan Information Packaging, Walsworth Printing, Weeks Dye Works, Westfield Laser Design Co., Westminster Fibers, Westminster Yarn, Whims Watercolor Quilt Kits, Whirligig Designs, Windham Fabrics, Wing and a Prayer Design, Wise Craft LLC, Wooly Felted Wonders, Woven Hearts, Yazzii International, YLI Thread